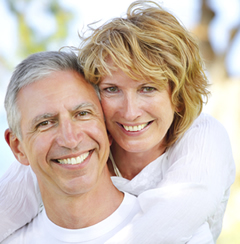 Developed by Mark Gerold, MD, the Gerold Wellness Program features methods that you can follow on your own or do with the cooperation of your personal physician. In either case, these methods offer significant potential for both the prevention and improvement of many conditions.
The methods include:
Anti-Aging Medicine Protocols
An individualized allergy free, anti-inflammatory diet
A detoxification plan to boost your immunity
Specific oral and IV Vitamin Therapies
Structural wellness including Chiropractic, Acupuncture, Ozone, and PRP
Ozone therapies
Bio-Identical Natural Hormones
Nutritional Genomics
This program has been utilized successfully at the Medical Wellness Clinic for over thirty years on more than 300,000 patients. The program works for everyone - newborn infants to pregnant women to senior citizens as old as ninety-two. It can help you, too. Whether you're feeling tired, or sick, or in pain, this "health blueprint" will help your body heal itself naturally.
A short list of the many conditions that the Gerold Wellness Program has alleviated are:
Allergies
Arthritis
Asthma
Chronic Fatigue
Ear and sinus infections
Mental confusion, memory loss, and anxiety
PMS
Sexual dysfunction
Tinnitus
Request Your Consultation Today!
The body is a miraculous system equipped with an innate ability to achieve balance and health. We have, within each of us, the ability to work with, and nourish this gift. If you are interested in learning how we can help you achieve this balance, call us at ☎ (724) 523-5505 or contact us online for an appointment. We look forward to helping you on your journey to well being.
---
Our Location
Medical Wellness Associates, PC
6402 State Route 30
Jeannette, PA 15644
Phone: (724) 523-5505