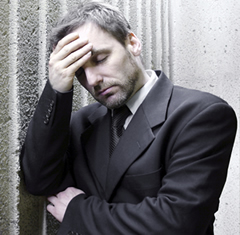 The Neuro Emotional Technique (NET) is a mind-body approach to help stress related conditions. Developed in the early 1980s it is a psychosomatic stress reduction intervention procedure aimed at improving health. Neuro Emotional Technique combines a number of techniques and principles from traditional Chinese medicine,chiropractic and applied kinesiology. It is an holistic approach to well-being focusing on imbalances in the structure of the skeletomuscular system, unresolved "negative emotional blocks", toxins in the body, and deficiencies in nutrition. NET describes "negative emotional complexes" (NEC) as being stored in the body, and claims to help release or resolve them. Anecdotally, patients reported they were less stressed, happier, and felt more at ease after treatment with NET.
Michael Steinhauser, D.C. is certified in the Neuro Emotional Technique (NET).
Request Your Appointment Today!
To request your appointment, please call (724) 523-5505 or contact us online today!
---
Our Location
Medical Wellness Associates, PC
6402 State Route 30
Jeannette, PA 15644
Phone: (724) 523-5505